DealerBuilt
Company Overview
---
A Legacy of Co-Innovation
Our history is rooted in tight dealer collaboration – our LightYearTM DMS platform is the modern evolution of a DMS that was created and incubated in one of our founder's own dealerships.
Today, DealerBuilt provides a modern, highly-customizable ceDMS platform that conforms to each dealer's unique business processes and enterprise transaction and reporting requirements.
The agility of our platform, combined with our long history of co-innovation with our dealer clients and our focus on developing partnerships with other tech innovators, ensure that each client's ceDMS solution remains precisely tailored to their evolving needs.
A Trusted Guide to Clients
Founded by a CPA who owned dealerships, from our inception, the delivery of DealerBuilt solutions has been guided by our deep understanding of the challenges and demands of the automotive market and the complexities of enterprise dealer accounting.
DealerBuilt blends our team's decades of real-world dealership experience, the know-how of our highly-skilled technologists, and best practice expertise developed through hundreds of solution installs, serving as a trusted guide as our clients optimize their use of technology to more efficiently, effectively, and profitability run their dealerships.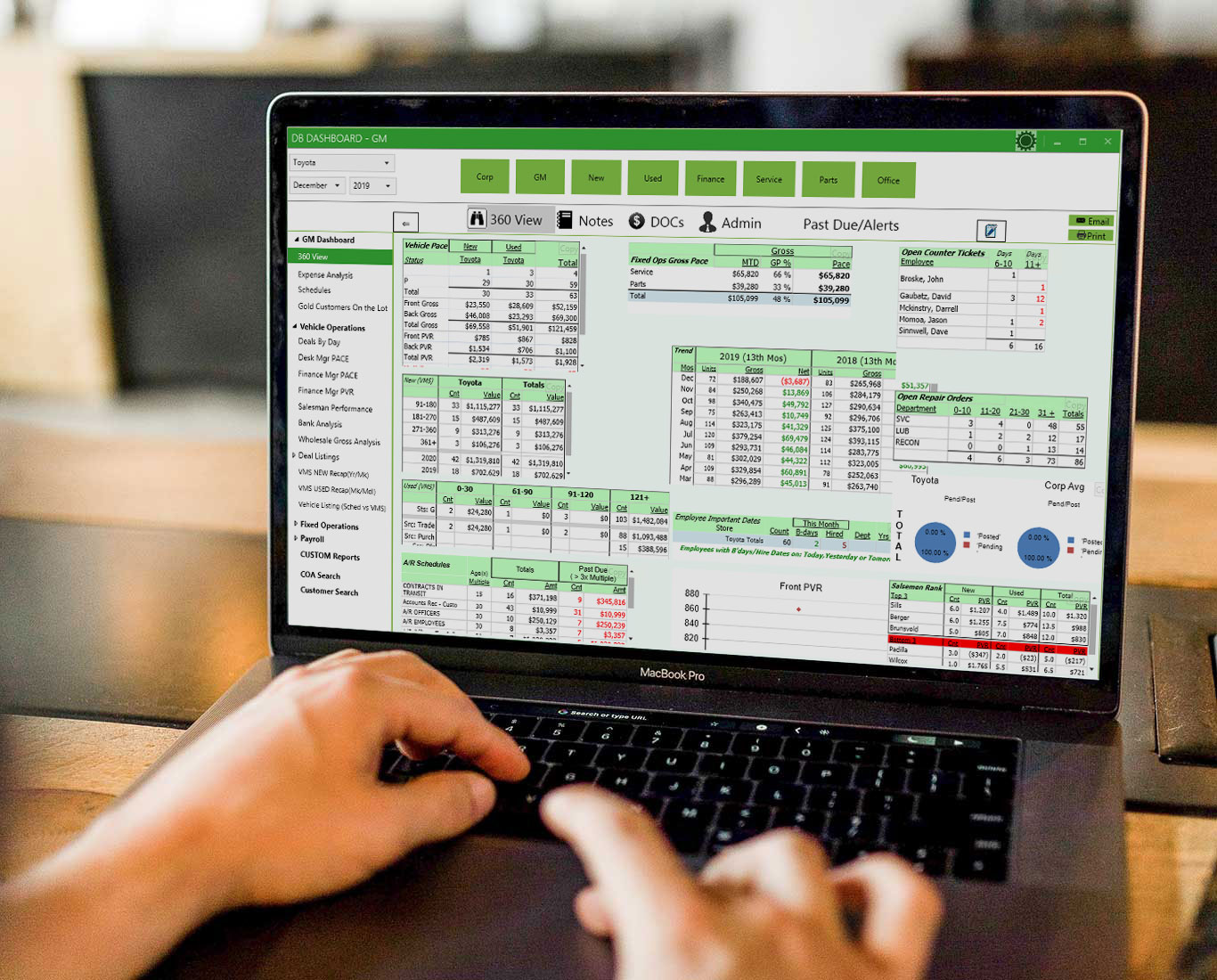 Delivering Actionable Insights
With solutions that aggregate a wealth of data across all departments, DealerBuilt delivers comprehensive, real-time visibility into dealership operations and performance, along with an unparalleled ability to drill into transaction detail that improves staff accountability.
For multi-rooftop clients, the advanced enterprise accounting capabilities at the foundation of our platform design offer unprecedented flexibility to satisfy complex recordkeeping and reporting needs.
In addition, our platform's role-based dashboards allow managers to easily assess KPIs and identify trends, providing clients with actionable insights that help dealers gain a competitive edge.