DealerBuilt
Partner Network
DealerBuilt Partner Directory
Represents partners with signed agreements. Information subject to change without notice.
700 Credit
700Credit is the automotive industry leader in delivering the most robust, bureau-inclusive credit, compliance, prescreen and consumer pre-qualification solutions on the market today.
Aatrix
Aatrix Software has been developing innovative accounting software solutions since 1986. Aatrix's Electronic Forms Division has established itself as a leader in payroll tax forms, providing Electronic Payroll Reports and eFiling to accounting and payroll software.
AC Delco
ACDelco is a true OEM parts brand offering 90,000+ auto parts for Chevy, Buick, GMC, Cadillac, discontinued, and non-GM cars or trucks.
Acura
Acura manufactures luxury cars and SUVs built for exhilarating performance and unsurpassed comfort. DealerBuilt's interfaces with Acura include financial statement, vehicle inventory, RDR/vehicle sales, parts order/return/master, recall checks, warranty claims/credits, and more.
Advanced Digital Technology
ADT specializes in providing its clients with non proprietary solutions that address both information and document management needs.
Advanced Protection Products International Inc
We administrate top of the line F&I Products, and provide sales, finance and insurance, and fixed operations support.
Advantage Concepts
At Advantage Concepts, we help dealerships grow. Need new business at your dealership? Get your phone ringing, more traffic online, and more visits to your showroom today.
Advantage Plus
At Advantage Plus, the primary focus of the business is to provide customer satisfaction programs for retail automotive dealerships across the country.
Affinitiv
Affinitiv is the largest provider of end-to-end, data-driven marketing and software solutions exclusively focused on the automotive customer lifecycle. Backed by 20+ years of automotive and marketing expertise, we pride ourselves on being the go-to experts in the industry.
AIS (Cox Automotive)
With Cox Automotive Rates & Incentives, you can now customize your platform and allow customers to shop and buy on their terms.
American Financial and Automotive
For over 35 years, American Financial & Automotive Services, Inc. has assisted dealers nationwide in maximizing profits, legally and ethically. We offer comprehensive technology solutions for all phases of the sales cycle. We work with the major DMS providers and sales platforms in the industry, thus enabling you to choose which platforms best fit your organization.
Armatus Dealer Uplift
Armatus Dealer Uplift is the industry leader specializing solely in retail warranty reimbursement submissions. We help dealers increase their annual warranty parts gross profits and get the highest possible labor rate.
Aronson Advertising
Aronson Advertising Inc. uses a versatile marketing strategy to drive traffic and deliver results. From traditional advertising techniques to cutting-edge digital marketing approaches, our philosophy encourages maximization of brand awareness, quality traffic, and relevant leads.
ARS Loaner
ARSLoaner provides all the tools and functionality you need to easily manage and track your loaner car fleet.
Askdata
Askdata searches across all your data to answers your queries and to explore data insights, at unprecedented speed and scale.
Aspire Marketing Services
Aspire Marketing Services is an innovative Automotive marketing firm that develops programs designed to solve Automotive Dealers and Manufacturers business needs.
Astute-RM
First and foremost, Astute RM is super easy to use. We call it EasyWare. Astute self-trains the user and guides them along. It is totally intuitive. In fact, it is easier for users to use it than not! Complicated software, we call it HARDWare, requires intense training and is seldom used properly. Dealership personnel churn only amplifies the problem. New users can jump right in and use Astute RM on their first day. The familiar mobile environment within Astute RM sets us apart from the Legacy CRMs designed before the smartphone era.
Auction123
Auction123, is the leading provider of website development, inventory management and online marketing solutions for dealerships of all categories including Automotive, RV & Camper, Powersports, Motorcycle, Marine, Commercial Truck and Aircraft.
Audi
Audi designs, engineers, produces, markets and distributes luxury vehicles. DealerBuilt's interfaces with Audi include financial statement, vehicle inventory, vehicle sales, parts order/return/master, and warranty claims/credits.
Authenticom
Authenticom provides a suite of data solutions to bring value back to your data. We cover data syndication through our DealerVault platform, inventory management tools, data hygiene options through ListCleanup.com, cloud data storage, data processing, polling, and more.
Auto Alert
Auto Alert is a lead generation and equity mining solution that allows you to harness your data, enhance customer loyalty, optimize dealership operations and energize your team.
AutoAutomation
AutoDXS is an on-line web based application that allows you to create an Express Service appointment with your dealership in 60 seconds or less.
AutoJini
AutoJini is a team of programmers, graphic designers, SEO experts, and marketing specialists that work together to help your dealership grow. We focus on drawing customers to your lot, driving sales, and helping you manage your inventory and expenses.
Automotive Compliance Consultants (KPA)
KPA offers Sales and F&I Compliance software and services that limit your liability from the first contact to deal close.
AutoPoint
AutoPoint builds cutting-edge tools that drive value for dealerships by increasing efficiency and promoting customer retention throughout the vehicle lifecycle.
AutoSked
AutoSked intelligent scheduling process takes the guesswork out of appointment scheduling. Simply press the "Suggest" button and AutoSked will display available dates and times for qualified technicians, based on the work requested.
AutoSweet
AutoSweet is one of a kind in automotive digital. We provide agency marketing services through proprietary software we develop for maximum efficiency and results. With AutoSweet as a partner, you will sell more cars every month.
Autotrader
Autotrader is an online marketplace for car purchasers and sellers. It aggregates new, used, and certified second-hand cars from dealers and private sellers.
AutoWALL
Gratis Technologies has taken the opportunity to empower the retail consumer with the freedom to access their information, strengthening their bonds with the dealership. AutoWALL®, PayWALL and TechWALL were developed to connect consumers in a community with their dealers, building trust and loyalty.
AVRS
AVRS allows you to experience DMV processing and reporting with more control, transparency, compliance, and ease-of-use.
Axcessa (Reverse Risk)
There's critical data hidden in your DMS that's impacting your bottom line. NCM axcessa can instantly put that information at your fingertips by mining and aggregating it into easy-to-understand online reports.
Better Resource (KMS Resource)
KMSResource was created to help address the increasing costs of the day to day activities for small to medium sized businesses. We provide software solutions to help your business cut costs and focus on the bottom line.
Black Book
Black Book combines the advanced capabilities of data scientists with industry expertise of automotive analysts. Our solutions provide buyers and consumers with impartial insights, and help vendor companies improve quality, engagement and business performance.
BlinkAI
We help you connect with your customers at dozens of the most critical moments in the ownership life cycle.
Bluebird
For over thirty years, Bluebird Auto Rental Services has been the premier choice for the auto rental industry, supporting satisfied customers around the world.
BMW
BMW is the world's leading manufacturer of premium automobiles and motorcycles, and a provider of premium financial and mobility services. DealerBuilt's interfaces with BMW include financial statement, vehicle inventory, parts order/return/master, SRD, warranty claims, and more.
Broadly
Broadly helps attract and capture leads, streamline communications by email and text, collect mobile payments, and gather feedback and reviews all through one app.
Bulldog Marketing
Bulldog Marketing is your one stop shop solution to marketing. Social media, custom, mobile-friendly web design, SEO and email marketing await.
Caldwell and Kerr Advertising
Caldwell & Kerr Advertising delivers high impact creative on a consistent basis. By maximizing leads, capturing new audiences, and establishing strong branding identity, you'll immediately notice results.
CAPS
Since 1972, Credit Acceptance has offered financing programs that enable automobile dealers to sell vehicles to consumers, regardless of their credit history. Our financing programs are offered through a nationwide network of automobile dealers who benefit from sales of vehicles to consumers who otherwise could not obtain financing.
Car Research XRM
Drive up your revenue while driving down vendor fees with XRM, a fully integrated CRM powerhouse built by dealers, for dealers.
Carbase
For over 16 years, Carbase has been building responsive websites within our Dealership Marketing platform, leading the evolution of the automotive industry into a digital marketing powerhouse. To help you leverage emerging online opportunities, we load our sites with more standard features than virtually any other provider.
CARCHEX
CARCHEX is one of the largest providers of Extended Auto Warranty coverage on the web with over a decade of protecting customers. This allows us to work with the top administrators in the industry to provide the Highest level of coverage at the Lowest possible price for Auto Warranties.
CARFAX
CARFAX helps you aquire, market, sell, and service vehicles with the brand consumers trust for accident and other vehicle history information.
cars.com
Cars.com is an automotive classified website focused on the United States that launched in June 1998 and now is the second largest automotive classified site.
CarsForSale
Carsforsale.com is proud to be the most powerful & efficient advertising solution in the Automotive Industry. Our massive reach and unrivaled price point help you reach nearly 100,000+ car shoppers for $1.
CarSoup
CarSoup is based on a simple model that benefits both automotive shoppers and car dealers. CarSoup gives the shopper easy access to find all of the vehicles in their area. When the shopper clicks on a vehicle to see more detail, they are directed to your vehicle detail page on your website.
CenPOS
CenPOS helps you build lasting customer relationships with secure, flexible and simple commerce technology solutions.
Certified Dealer's Process
Certified Dealer's Process provides real-time management software solutions that will save time and money, ensure accountability and encourage productivity, ultimately increasing sales and profits.
Chroma Cars
We provide user-friendly websites that help drive traffic where you want it to go resulting in more leads.
Chrysler
Chrysler is a family brand of sedans & minivans. DealerBuilt's interfaces with Chrysler include financial statement, vehicle inventory, RDR/vehicle sales, parts order/return/master, ARO, recall checks, warranty claims/credits, labor time guides, and more.
CloudOne
CloudOne™ enhances and automates your customer acquisition strategy by seamlessly plugging your business into several highly-reputable external data companies for behavior monitoring and data hygiene; digital "drip" printing and email deployment for just-in-time fulfillment.
ComplyAuto
ComplyAuto offers cloud-based software that helps dealerships enhance their compliance capabilities while becoming more efficient and cost-effective. ComplyAuto uses data analytics and AI to provide real-time automated compliance decisions, performing tasks that would normally require manually-intensive processes and human intelligence.
Costco Auto Program
By joining our Costco Auto Program network, manufacturer and dealer partners will reach highly sought-after membership groups –not accessible through outside marketing channels. You'll enjoy brand exclusivity for your selected markets and the support necessary to help you generate sales.
Cox Automotive
Cox Automotive brands provide industry-leading digital marketing, retail, financial and wholesale solutions for consumers, dealers, manufacturers and the global automotive ecosystem
cPayPlus
The cPayPlus mission is to get better every day at providing payments software and services to our customers. We automate 100% of a business's vendor payments by its next payment run, making bill payment simple.
Credit Bureau Connection
Credit Bureau Connection, CBC, is the industry leader in credit report and compliance solutions.
CRMSuite
Connecting you with the consumer like never before. CRMSuite gives you the tools to interpret your customers buying intentions, with software solutions designed for every part of your dealership.
Crowe (formerly Crowe Horwath)
Crowe is a public accounting, consulting, and technology firm that combines deep industry and specialized expertise with innovation.
CrystalNET
CrystalNET is a full-service digital agency that creates and integrates digital platforms and enterprise software to generate business value.
CUDL
The newest version of the CUDL platform is the fastest, most efficient way to tap into the nation's largest network of over 1,000 credit union leaders.
CVRConnect
CVR provides dealerships and other businesses with fast, secure electronic titling and registration solutions.
Darwin Automotive
Darwin Automotive™ is the vehicle that drives the most personalized F&I delivery on the market. Present your valuable F&I protection where and how you want in a way that increases the likelihood of purchase.
Dashboard Dealership Enterprises (CDK)
CDK Global provides software and technology solutions for automotive retailers in the United States and internationally.
DataClover
DataClover offers a full suite of service, marketing and software solutions for the automotive service industry. Our solutions were built with dealers in mind. We know your time is valuable, that's why we're going to give it back to you.
Datacube
We assist auto dealerships in marketing and displaying their inventory online. Raw inventory data gathered from dealerships nationwide is refined and appended to provide businesses with a premium data solution to help maximize their sales.
Dealer Downloads
Since 2005, Dealer Downloads has paved the way with the highest quality data extraction and client support services in the automotive marketing arena. The diverse group of professionals at Dealer Downloads have years of experience in the areas of data management, marketing, direct mail as well as automotive expertise.
Dealer Rewards
We Help Auto Dealers, Motorcycle Dealers & Independent Service Centers Increase Customer Retention, Vehicle Sales, Parts, Motorclothes, Fluid Services, Service Absorbtion.
Dealer Safeguard Solutions (DSGSS)
Dealer Safeguard Solutions provides a simple, inexpensive end-to-end Digital Compliance Enforcement Platform that is the only mandatory solution to address a significant and often unknown liability within automotive dealerships.
Dealer Specialties
Since 1989, Dealer Specialties® has helped automobile dealerships across America overcome the challenges of inventory management. They've benefited from our comprehensive merchandising solutions, innovative software, marketing expertise and unsurpassed client service.
Dealer Wizard
At Dealer Wizard, the right equity mining makes all the difference. We are the best solution for retaining your owner base. Our proprietary technology automatically analyzes the full scope of your DMS each month, identifying in-market lead opportunities that can be reengaged through personalized campaigns.
Dealer-FX
Dealer-FX drives the digital transformation of dealerships with the only end-to-end platform. It gives your employees the tools they need to satisfy customers while driving higher revenue and profits. ONE Platform seamlessly integrates with your DMS, giving your dealership real-time access to critical data and the most advanced analytics in the industry.
dealer.com
Dealer.com, our industry's only end-to-end digital marketing solution backed by an unrivaled understanding of consumer behavior, delivers the technology and expertise to help dealers master their digital experiences.
Dealer360
Our goal at Dealer360 is to provide dealerships with products that increase efficiency and drive profitability. Since 2008, we've been creating software solutions for automotive dealerships across North America.
DealerFenix
DealerFenix is an innovative reporting, workflow and activity solution for auto dealerships.
DealerFX/wiAdvisor (CHR)
Dealer-FX streamlines processes and communication for automotive service departments while delivering convenience, transparency and trust to consumers.
Dealermade
Dealermade manufacturers its own carousels, studios, and we develop the software that automates our process. A photo studio is a quality media production line the must be depended upon every day, this is the reason why so many dealers have chosen to depend on Dealermade Photo Studios.
Dealermine
Dealermine works for you to help manage your parts inventory more efficiently and more profitably. Since 1985, we've been matching buyers and sellers of new parts to create more sales and increased profits.
DealerMine CRM
DealerMine CRM offers solutions for CRM, BDC, and Desking.
DealerOps
Track every aspect of your automotive group with reports and applications for every employee in your organization.
Dealership CSI
Dealership CSI® works with dealerships across the United States to raise their customer satisfaction in the parts and service field.
Dealerskins (acquired by Dominion Dealer Solutions)
Dealerskins provides automotive dealers beautiful AND powerful web solutions that help them sell more cars. Our expertise comes from real-world dealership experience and a passion for listening and responding to our dealers' needs.
DealersLink
The Nation's Largest Dealer-to-Dealer Marketplace: Source clean retail-ready inventory for thousands back of wholesale book without paying auction fees and sell aged inventory direct from your lot without fees or transportation costs.
DealerSocket CRM
Accelerate sales and marketing, increase efficiency, and sell more vehicles. With DealerSocket CRM's industry-leading software and proven track record, you can meet and exceed every need across sales, marketing, service, and senior leadership. Seamlessly manage the customer relationship, connect across all devices and departments, and maximize sales and profitability.
DealerTrack Registration & Title Services (TriVIN)
As the leading industry expert, our solutions enable all your registration & titling needs, from trade-in to vehicle sold.
DealerVault (Authenticom)
DealerVault® by Authenticom™ provides transparency and control through an easy-to-use web interface featuring single-click feed activation, deactivation and field customization. Send only the data that's necessary and send it quickly. We know your time is valuable and the security of your data is important to your business.
Digital Dealership System
The Digital Dealership System offers the most comprehensive suite of managed digital sign and kiosk solutions for the modern dealership. Increase store profitability, retention and boost CSI with a full-store, integrated digital sign solution.
Digital Motorworks (CDK)
At Digital Motorworks Inc (DMI), we work hard not only to be the largest, most comprehensive data provider, but to deliver the highest quality, most reliable, trusted solutions possible.
Direct Response Products (DRP)
Direct Response Products is a nationally recognized leader in new customer and used vehicle acquisition events for automotive dealers. DRP provides proven lead management solutions to help franchise and independent auto dealers deliver more vehicles with greater efficiency.
Distribution Service Technologies (Solera APU Solutions)
APU Solutions is the technology leader for the insurance, collision-repair and alternative parts-supply industries. APU's web-based network provides nationwide parts availability, quality, pricing and procurement, plus tools to track and manage alternative parts utilization.
DLRdmv
DLRdmv develops eTitling technology solutions that automate the title and registration process for automotive dealerships. DLRdmv's eTitling platform provides dealerships with the ability to issue license plates and registrations directly to consumers at the point-of-sale.
DMSconnect
First developed in 2002, DMSconnect has continuously evolved and is widely recognized as the most advanced data gateway application, connecting Dealership Management Systems to third party application providers, with bidirectional and real-time data integration "push" and "pull" technology.
DMVDesk
DMVdesk streamlines the entire title and registration process for your dealership. With DMVdesk's fulfillment center, customers directly receive their license plates, registration card and sticker with unprecedented speed.
docSilo (Advanced Digital Technology/Advdigitech)
ADT specializes in providing its clients with non proprietary solutions that address both information and document management needs. docSilo provides a secure redundant centralized document archive for storing and managing your paper and electronic based information.
DocStar
DocStar document management and automated AP solutions empower your team to capture, store and manage any document, from any location, on any device.
Dodge
Dodge vehicles are bred for performance as a top manufacturer of muscle and sports cars. DealerBuilt's interfaces with Dodge include financial statement, vehicle inventory, vehicle sales, parts order/return/master, ARO, recall checks, warranty claims/credits, labor time guides, and more.
Dominion WebControl (formerly Avv)
Dominion Web Control is a web-based automotive dealer CRM and lead management solution built to manage and market to both leads and prospects. Web Control pulls lead data from over 300 sources including your website, your OEM's website and third party websites.
DriveCentric
DriveCentric dramatically improves the most important aspects of CRM. It offers more power than any other CRM, yet is simple to use. The Smart Pipeline display is packed with information at a glance.
eBay
Motors programs is a division of eBay Motors designed to enable our high volume parts and accessories sellers for success by pairing them with the right enterprise partners and cutting edge listing tools to advertise and scale their e-commerce business.
Elead
Speed up the buying process, improve customer retention, seamlessly integrate with all major DMS providers, maximize team productivity, and have more conversations that convert with Elead CRM.
Elite EXTRA
Integrated directly with your ordering platform, EXTRA continually ingests orders, automatically optimizes routes, and allows you to easily dispatch to your drivers or external delivery services in your area.
Etfile
etfile is a robust content management software that simplifies file sharing of all types of paper and electronic content. etfile's Enterprise Content Management solutions provide auto dealers with a competitive advantage around customer service and efficient dealership management.
Ethos Group
Ethos Group partners with retail automotive dealers to promote an ethical, customer-focused approach to the sale, financing and servicing of automobiles. We drive profits and customer retention by helping the dealership create a world-class ownership experience.
F&I Administration Solutions (Stone Eagle)
StoneEagle F&I provides innovative solutions and legendary customer service to the retail automotive industry. Its industry-leading metrics reporting, menu sales tool and F&I product administration solutions make it possible for users across every facet of the F&I value chain to drive performance, improve efficiency, and increase profitability.
F&I Express
F&I Express brings the F&I experience rating, contracting, and dynamic content services both online and in-store and offers the largest aftermarket provider network in the industry.
Fiat
Fiat delivers timeless Italian style, exceptional capabilities, and outstanding design for all. DealerBuilt's interfaces with Fiat include financial statement, vehicle inventory, vehicle sales, parts order/return/master, ARO, recall checks, warranty claims/credits, labor time guides, and more.
FirstLook
We are dealer champions. We exist to provide the best customer experience available in automotive because that is the only sustainable path in automotive retail. No other provider has a deeper understanding of the buying process, how it has changed and is changing.
Ford
Ford is an American automotive icon. DealerBuilt's interfaces with Ford include financial statement, vehicle inventory, vehicle sales, parts order/return/master, recall checks, warranty claims/credits, labor time guides, and more.
Friendemic
Friendemic specializes in online reputation tools for many of the world's largest automotive brands, retail-level dealer groups, individual dealerships, and retail businesses nationwide.
FrogData
FrogData is an advanced analytics platform for automotive dealers. We take all your data from any of your applications, helping car dealers to improve profitability, sales person efficiency, and cost of operations in all the departments.
Full Throttle
Full Throttle is an affordable service that fetches Independent Automotive Shop Data from dozens of shop management systems.
g4 Marketing
G4 Marketing Group is a full service ad specialty premiums and promotions company. We are a woman owned business. G4 combines creativity with strong marketing expertise to deliver promotions that produce effective results. From concept to delivery, G4 Marketing is uniquely positioned to assist you.
Genesis
Genesis strives to create the finest automobiles and related products/services for connoisseurs around the globe. DealerBuilt's interfaces with Genesis include financial statement, RDR/vehicle sales, parts order/return/master, SmartStock, recall checks, and warranty claims.
GM
General Motors designs, manufactures, markets, and distributes vehicles and vehicle parts, and sells financial services. DealerBuilt's interfaces with GM include financial statement, parts order/return/master, RIM, recall checks, warranty claims/credits, labor time guides, and more.
GoMoto
The Self-Service Automotive Kiosk Designed to Grow Dealership Revenue. Maximize your Service Lane with Smart Service Automotive Kiosks from GoMoto.
Guest Concepts
Guest Concepts 1st Pencil presentation software and process provides a customer friendly approach to negotiations that enhances profitability, increases close rates, reduces negotiation times and improves customer satisfaction rates.
Gulf States Toyota
The Toyota brand is synonymous with reliability, practicality, and value. DealerBuilt's interfaces with GST include financial statement, parts order/return/master, RO submission, and warranty claims.
Higher Gear
OneCommand's HigherGear CRM platform is designed by auto dealers for auto dealers. The solution was developed with the mission to produce an intuitive and user-friendly interface that provides dealership's superior lead management, showroom control, integrated accountability and tracking, to maximize every opportunity.
HomeNet Automotive
HomeNet's digital merchandising platforms are designed to help providers support their clients and help dealers build an online presence that attracts and engages shoppers quickly. That way, consumers can make fast, informed buying decisions that drive sales and the success of your business.
Honda
Honda is known for delivering high-quality, fuel-efficient vehicles at affordable prices. DealerBuilt's interfaces with Honda include financial statement, vehicle inventory, RDR/vehicle sales, parts order/return/master, recall checks, warranty claims/credits, and more.
HPR Marketing
At HPR Marketing, we know there is no "one size fits all" strategy for digital marketing. Your business is unique, so we'll create a plan to fit. Our strategic approach and execution of digital marketing is rooted in sound research that makes every dollar work harder.
Hyundai
Hyundai cars and SUVs are known for their reliability, fuel-efficiency, and value. DealerBuilt's interfaces with Hyundai include financial statement, RDR/vehicle sales, parts order/return/master, SmartStock, recall checks, and warranty claims.
iMagicLab (DealerCRM)
DealerCRM is the one place to visit for all of the information you need about your dealership. With the ability to track and follow-up with your customers from every angle, DealerCRM provides you with all of the necessary tools to create and maintain lasting relationships with your customers.
iManPro
iManPro is an Inventory Management Software system for truck dealers, built with 15 years of the best ideas from truck dealers just like you. iManPro is the most innovative inventory management system, website, and suite of tools available for truck dealers today.
Infinite Computing Systems
Infinite Computing Systems, Inc. provides information technology services. The company offers web development, custom application, system testing, staff augmentation, business intelligence, system integration, and networking services.
Infomedia
Infomedia is a leading global provider of SaaS solutions to the parts and service sector of the automotive industry. Founded in 1987, Infomedia supplies online parts selling systems, sophisticated service selling systems, a range of publications, as well as data analysis and information research for automotive and lubricant industries.
Innovative Marketing
Innovative Marketing Solutions is an Advertising and Online Marketing Agency. We aim to deliver the best possible marketing strategies for our partners. The cost effective solutions that we provide enables you to market your client's products and services.
Insure Express
InsureExpress – Helping you sell more cars!
IntelliPayment (Uptempo)
We help you reset the tempo of your loan or lease payments to suit your cash flow, with the potential to pay your loans off faster and save you money.
InteractiveTel
Our cloud-based system provides over 50 features including Call Center Suite, Recording of all Calls, Call Tracking of all inbound, and outbound calls, and mobile and text messaging with no per-minute charges.
Interstate National
At Interstate National, we have over 35 years of service excellence providing all forms of F&I products and services for all walks of life and every vehicle that takes you there.
iSERVICE
iService Auto is a customer engagement company that provides software to bridge the gap between car owners and automotive dealerships through trust, transparency, and effective communication.
izmocars
At izmo, we understand the big picture. The reason dealers trust us to help build lively long-term engagements with customers, prospects, and their communities. Ready with the right building blocks, from mobile-friendly websites, online marketing, and social engagements to CRM and lead nurturing. Virtual Reality experiences, data analytics, and more.
J.D. Power
At J.D. Power, we amplify the Voice of the Customer and help brands improve the value of their products and services. Together, these principles empower everyone in the global commerce ecosystem, enabling better purchase decisions.
Jaguar Land Rover
Jaguar Land Rover is a global automotive manufacturer and leading technology company, proudly built around two iconic British car brands. DealerBuilt's interfaces with Jaguar Land Rover include financial statement and parts master.
JBG Data
Over 20 years experience providing our clients with reliable Auto Dealer data acquisition and cleansing. We work with many advertising agencies across the U.S. and are committed to providing quality service with prompt turnaround times.
Jedox
Jedox enterprise performance management software streamlines planning, budgeting and forecasting across finance, sales, human resources, procurement, and other departments.
Jeep
Jeep has been an iconic & legendary 4×4 sport utility vehicle for the past 70 years. DealerBuilt's interfaces with Jeep include financial statement, vehicle inventory, vehicle sales, parts order/return/master, ARO, recall checks, warranty claims/credits, labor time guides, and more.
JL Marketing
JL Marketing is an agency specializing in Graphic Design, Web Development, Social Media, Digital Marketing, and Digital Intelligence.
KEEPS
KEEPS Corporation offers dealership fixed operations profit maximizing solutions that integrate technology, data analysis and coaching expertise.
Kia
Kia offers a complete range of vehicles sold through a network of nearly 800 dealers in the U.S. DealerBuilt's interfaces with Kia include financial statement, RDR, parts order/return/master, recall checks, and warranty claims.
Kimoby
Kimoby helps businesses engage with their customers and audiences through text and multimedia messaging.
Lexus
Lexus is a leader in luxury sedans, SUVs, hybrids, performance cars and accessories. DealerBuilt's interfaces with Lexus include financial statement, vehicle inventory, RDR/vehicle sales, parts order/return/master, recall checks, warranty claims/credits, and labor time guides.
Lincoln
Lincoln offers American luxury crossovers, SUVs, and cars. DealerBuilt's interfaces with Lincoln include financial statement, vehicle inventory, RDR/vehicle sales, parts order/return/master, recall checks, warranty claims/credits, labor time guide, and more.
Live Marketing
Live Marketing is an award-winning agency. We create, deliver, and activate trade show and event engagement strategies (live + digital). For 40 years, Live Marketing has produced experiences that create consistently dramatic results for our clients—from start-ups to flagship brands in all verticals.
LoJack
LoJack, also known as the LoJack Stolen Vehicle Recovery System, is a stolen vehicle recovery system that is integrated with law enforcement, enabling vehicles and equipment to be tracked and recovered by police.
Maserati
Constructed with the utmost attention to detail, every Maserati is a true masterpiece of Italian design. DealerBuilt's interfaces with Maserati include financial statement and parts master.
MaximTrak
MaximTrak's' industry leading, fully integrated F&I suite is the preferred solution for top names in the industry concerned with profitability, compliance, and the modern customer experience.
Mazda
Mazda has built a reputation over the years of building affordable, practical cars with a considerable fun-to-drive factor. DealerBuilt's interfaces with Mazda include financial statement, vehicle sales, and parts order/master, and warranty claims.
MenuSys
The MenuSys solution utilizes industry leading technology through real-time service contract rating with e-contracting for maximum availability and reliability. We provide sales, finance and service menus along with comprehensive real-time reporting and goal tracking in one complete sales solution for maximum revenue.
Mercedes-Benz
Mercedes-Benz is known for luxury vehicles, vans, and trucks. DealerBuilt's interfaces with Mercedes-Benz include financial statement, vehicle sales, parts order, parts master, StockPro, recall checks, warranty claims, and more.
Mitsubishi
Mitsubishi builds vehicles for spirited people looking for something different. DealerBuilt's interfaces with Mitsubishi include financial statement and parts master.
MODERN (formerly My Dealer Service)
MODERN is a simple, software solution. We provide automated customer communication with 2-Way Texting, creating satisfied and retained customers.
Momentum CRM
Momentum CRM provides a full sales CRM Solution for the dealership from logging an Up to getting out first pencil. Our cloud based solution enables sales people to work from anywhere, while relying on the software to assist them in their follow up.
Motorcar Media
Motorcar Media offers marketing solutions for the automotive industry.
Mudd Advertising
Since 1981, Mudd Advertising has been dedicated to giving our clients the best products and customer service possible. We are committed to helping you succeed by delivering the leads your dealership needs.
myKaarma
myKaarma is a complete communications tool that generates exceptional automotive service interactions for both dealers and their customers.
Naked Lime Marketing
Offering dealership websites, digital advertising, social media management, search engine optimization, digital reputation management, targeted marketing, and data-driven advertising strategies, Naked Lime utilizes every channel to help your dealership protect existing customers and take more from your competition.
Newtech Dealer Services
Newtech Dealer Services™ is one of the industry's leading innovators in technology, consulting, financial services, and vehicle management. Our proven systems and methods have helped our clients throughout the country increase revenue, control expenses, and create efficiencies.
Nissan
Nissan provides unique and innovative automotive products and services. DealerBuilt's interfaces with Nissan include financial statement, vehicle inventory, RDR/vehicle sales, parts order/return/master, ASR, and warranty claims/credits.
OEConnection
OEC is the industry leader in technology solutions to help dealers sell more original equipment parts. Using patent-pending technology, OEC offers proprietary solutions that provide real-time, dynamic pricing for OE replacement parts.
OPSTrax
OPSTrax™ is a comprehensive parts management tool with advanced features that maximize employee productivity by reducing phone calls and promoting efficiency with a single easy-to-use web interface. OPSTrax™ is the universal standard for parts procurement and management.
OptionSoft
OptionSoft is empowering Automotive dealers with the tools they need to maximize profitability and productivity, prioritize crucial opportunities, and reinvent the customer experience. From our fully compliant F&I tools to our comprehensive performance measurement and enhanced after-sales technology, our Automotive solutions will revolutionize every aspect of your dealership.
OVE (Manheim)
OVE is a 24/7 online source for vehicles from Manheim, independent auctions, commercial and dealer inventory, and more.
PaperlessPay Corporation
PaperlessPay Corporation provides industry-leading employee self-service solutions for Payroll & HR that save time and money for your growing business.
PartProtection
PartProtection offers an array of benefits to both the consumer and the new car dealership, and finally allows Original Equipment auto parts to be sold with extended coverages.
PartsEye
PartsEye works for dealers of all sizes by providing optimized parts inventory levels based on each dealer's individual criteria. By providing suggested stock orders based on sales history, demand analysis and the SmartCast forecasting tool, PartsEye quickly optimizes the parts inventory to maximize order fill at the lowest possible cost.
PartsVoice
PartsVoice is the largest open OEM parts locator in the US and Canada– we have over 8 million unique parts listed on our website every day by over 1,800 dealers. PartsVoice.com is used by retail consumers and parts professionals around the globe.
Payroll Tax People
Founded in 1981, Payroll Tax People LLC, a division of PPI Business Services, is the Payroll Tax Outsourcing Solution of choice for Corporations, Payroll Service Bureaus, Banks and CPAs.
Peak Media
Peak Media is an AV vendor who will become invested in your success. Peak Media has the technical expertise to guide you through the purchasing process, will offer any brand or product you need, will provide you with the industry's lowest prices, and will provide support after the sale.
Pixel Motion
Pixel Motion is a cutting-edge website and digital marketing agency, providing innovative turnkey solutions for the automotive and motorsports industry since 2004.
PocketExpert
PocketExpert is a texting and communication product tailored to the needs of service departments.
Porsche
Porsche specializes in high-performance sports cars, SUVs and sedans. DealerBuilt's interfaces with Porsche include financial statement, vehicle sales, closed ROs, service appointments, and parts invoice/master.
Premier Data Management
We are Premier Data Management, a business that offers full-service document management, as well as information workflow systems. This means that once your documents are uploaded into our cloud-based environment, they have taken the first step into a process where that data starts working for you.
ProMax
ProMax automotive CRM is a streamlined, all-in-one system that simplifies your dealership software and processes so you can manage every aspect of your operation with ease; from tracking and following up on leads, desking deals, managing inventory, marketing to your customers, and more.
Prospect Vision
Prospect Vision is a turnkey solution that helps dealerships increase sales, market share and customer retention through customer data mining and equity marketing since 2001.
PSX Digital
Powered by Ai to drive industry-leading results throughout every sales and marketing touchpoint, our fully-integrated CXMAi puts motorsports dealers back in the driver's seat. Leverage data-intelligence to deliver the right engagement at the right time in order to connect more consumers, convert more buyers and sell more vehicles from a single intuitive platform.
Quik.Video
Meet Quik.Video, the best-in-class automotive video system helping you boost trust and transparency, increase CSI scores, and drive customer retention.
RAM
RAM is known for its extensive lineup of pickup trucks, cargo vans, and commercial vehicles. DealerBuilt's interfaces with RAM include financial statement, vehicle inventory, vehicle sales, parts order/return/master, ARO, recall checks, warranty claims/credits, labor time guides, and more.
RevolutionParts
RevolutionParts makes selling parts and accessories online simple, easy, and profitable for your dealership – no "techie" knowledge needed.
RewardWorks
RewardsWorks builds loyalty with those you value most! Our easy to launch platforms support many loyalty strategies: Corporate Rewards, Sales Incentives, Gift With Purchase, Promotions, Sweepstakes and Customer Appreciation.
​
Rome Technologies
Rome Technologies offers state-of-the-art service to the collision dealer body shop, specializing in consulting, technology and education.
RouteOne
Your processes. Your customers. Your systems. We are your platform to bring it all together to finance and sell vehicles your way. At RouteOne, we believe you should be in control of your customer relationships and channels. That is why we deliver to you best-in-class customer service, proven technology and open integration to over 200 DSPs and LOSs.
Sales Engineuity
Sales Engineuity specializes in automotive marketing strategies that connect dealerships with their most profitable audience. From direct mail to digital/online advertising, our multi-channel marketing techniques are data-driven, technologically advanced, and strategically positioned, so you receive the best return on your investment.
Scion
The Scion spirit lives on as part of the Toyota family. DealerBuilt's interfaces with Toyota include financial statement, vehicle inventory, RDR/vehicle sales, parts order/return/master, recall checks, warranty claims/credits, and labor time guides.
ShopLoader
Only ShopLoader gives your team the ability to quickly see all of your technicians' schedules by skill, find the next available opening, and schedule correctly so you can accurately promise the job.
SimplyCast
SimplyCast is an all-in-one engagement automation platform to create simple, sophisticated campaigns that drive engagement by appealing to your audience's needs with personalized content.
SiriusXM
Stream radio online or in your car w/ SiriusXM. Get 150+ streaming music, latest news, sports news & talk radio stations!
SMART Payment Plan
Since 2003, we have been helping people have more convenient automated loan and bill payments, match lower payments to their paydays, pay off loans faster, reduce stress, simplify budgeting and their finances. We provide the most reliable, easy, hassle-free and flexible payment service in America.
SmartDealerProducts/SmartMenu (IAS)
SmartDealerProducts is the industry's first complete solution that enables dealerships to deliver a simple and profitable F&I process from start to finish.
SmartVMA
SmartVMA® helps automotive shops maintain an organized service department. This means faster, more efficient service for you, the customer.
Spiffit
Spiffit is an incentive management company born from automotive manufacturing roots. Align strategy and tactics with programs that add a sales push to compliment your marketing campaigns and increase conversion.
Sterling eMarketing
Sterling eMarketing was established in 2009. We strive to continually reinvent ourselves to deliver effective, efficient and affordable marketing solutions.
StoneEagle F&I
Faster sales, real-time business intelligence, and the best in product administration. Everything you need to grow profits and maximize dealer revenue.
Strategic Marketing
Strategic Marketing helps you use your data to generate more quality opportunities. Our proprietary platform, Empower, identifies purchase behaviors and sends the right communications at the right time.
Stream Companies
Stream Companies is your fully integrated advertising partner. We're a blue-collar agency and we're not afraid to do the heavy lifting to help you move more metal.
Subaru
Subaru is committed to building vehicles our customers can rely on while being a part of a greater good. DealerBuilt's interfaces with Subaru include financial statement, recall checks, and parts order/master.
Subaru of New England
Established in 1971, Subaru of New England is the exclusive distributor of Subaru vehicles and parts to all Subaru retailers in the six New England states.
Superior Integrated Solutions (SIS)
Servicing over 14 DMS systems we are the leader in real time data integration services. We customize our integration to suit your company or product needs.
TaCito Direct
TaCito Direct is the Nation's Expert in Direct Response Marketing. Having performed over 50,000 different Direct Marketing Campaigns since 1980, we know what works.
Tagrail
Tagrail is a Digital Retailing Platform for increasing website conversion. Use Tagrail's next-gen digital retailing platform to showcase your inventory, customize vehicle display, enable shop by payments, interact with shoppers in real time, build a deal and much more.
Team Velocity
Team Velocity offers online campaign reporting, call monitoring, search engine marketing, sales merchandising, online display advertising, and vehicle exchange software services.
Tekion
We at Tekion have developed the most modern and true cloud-native platform that delivers efficiencies to power the best retail experience – period.
Text2Drive
Auto Dealer Text Messaging, Marketing & Communications Software for Sales & Service Departments.
The Impact Group
Our highly flexible F&I presentation system enhances your customer's experience and drives your profitability, simultaneously.
Time Highway
TimeHighway is the world's premier, real-time, online scheduling service. It's the most convenient and easy-to-use service of its kind, allowing busy clients to set their desired reservation or appointment times.
titlesDesk (TitleDirect)
TitleDirect is a fully integrated software platform that streamlines the Tag, Title and Registration process for automotive retail dealerships.
TitleTec (AutoPoint)
TitleTec electronic titling replaces those manual processes with a web-based, digital titling solution that streamlines the titling process and gets your customers on the road quickly.
Total Customer Connect
Total Customer Connect's (TCC) programs deliver a premium customer experience for those ready to buy and vehicle owners ready for service. TCC is the trusted Revenue-Enhancement Company for the retail automotive industry and is specifically designed to increase opportunities and enhance service processes.​
Total Customer Connect
​TCC is the trusted Revenue-Enhancement Company for the retail automotive industry and is specifically designed to increase opportunities and enhance service processes.​
Toyota
The Toyota brand is synonymous with reliability, practicality, and value. DealerBuilt's interfaces with Toyota include financial statement, vehicle inventory, RDR/vehicle sales, parts order/return/master, recall checks, warranty claims/credits, and labor time guides.
Traffic Builder
Traffic Builder is a customer focused IT solution Provider around the world delivering high quality added IT solutions within a short time frame.
TrueSpot
TrueSpot was founded as a collaboration between mobile technology insiders and dealer owner/operators to deliver the next generation of dealer asset management and on-lot selling solutions.
Universal Warranty Corporation (VehicleOne/Ally Financial)
Provider of Vehicle Service Contract (VSC) or Guaranteed Asset Protection (GAP) solutions.
Unotifi
Unotifi is the most advanced customer retention and mobile relationship management service for the automotive industry.
UpdatePromise
Our innovative solution provides a unique ability that enables your business to capture the consumer from the very beginning of their experience. Starting at the service drive, our system provides automated status updates that enables your customers engaged during the service lifecycle, keeping them informed throughout the entire process and beyond.
Valuinsight
The Valuinsight will transform and improve the inventory decision making process in your dealership. When your managers learn to use facts to make decisions, good things happen.
vAuto
vAuto's dealership management software offers both new and used car dealers the power of a live market view to drive better decisions, every day.
VinSolutions
VinSolutions offers an all-in-one cloud-based internal management, sales, and service marketing solutions platform that delivers detailed customer insight dealership-wide, helps dealers connect with customers, and makes every connection count.
Vision Dealer Solutions
Vision Dealer Solutions provides companies, dealers, and agents in the U.S.with technologically advanced tools to expedite customer service, create meaningful and profitable relationships, and shape the Finance & Insurance (F&I) industry.
VisionAmp
VisionAmp Marketing Inc. is an award-winning web design, branding, and marketing agency. Since 2007, VisionAmp Marketing has helped hundreds of businesses grow and acquire more customers by gathering intelligence from data, then leveraging that data to create effective websites and marketing campaigns.
Volkswagen
Volkswagen vehicles marry the science of engineering and the art of styling, with the goal of offering attractive, safe, and eco-conscious automobiles. DealerBuilt's interfaces with Volkswagen include financial statement, vehicle inventory, vehicle sales, parts order/return/master, and warranty claims/credits.
Volvo
The Volvo brand is defined by a stellar safety record, dependability, and unmatched quality. DealerBuilt's interfaces with Volvo include financial statement, parts master, and VMI.
Westates Marketing
Westates Automotive Promotions is a top nationwide provider of a full spectrum of innovative, integrated marketing services – from direct mail to mixed-media advertising – to hundreds of automotive dealerships all over the United States.
Wholesale Parts Unlimited
Parts Unlimited is the World's Largest Distributor of Powersports Aftermarket Parts and Accessories.
Workflow Solutions 360
Workflow Solutions 360˚ is the first and leading Production Efficiency Platform. Increase dealership production, solve problems, streamline communication.
Xtime
Xtime increases customer retention by transforming the ownership experience for automotive manufacturers and dealership service departments, thus increasing customer satisfaction while boosting dealer revenue and profitability.
XtreamService
XtreamService generates qualified sales leads using your DMS data to identify which customers are most likely to buy. Then it helps you craft an offer they can't refuse.
ZassCo, Inc.
TheVinChaser is a product of ZassCo, Inc and is powered by Campus Callers, the best damn out bound call center in the automotive industry. Our VinChaser program is designed to allow Automotve Dealerships to track each and every VIN that comes through their doors.
Zippity
Zippity provides mobile oil changes, brakes, car maintenance, diagnostics, repairs, tire and detailing services to the Greater Boston area and the Upper Valley of New Hampshire and Vermont.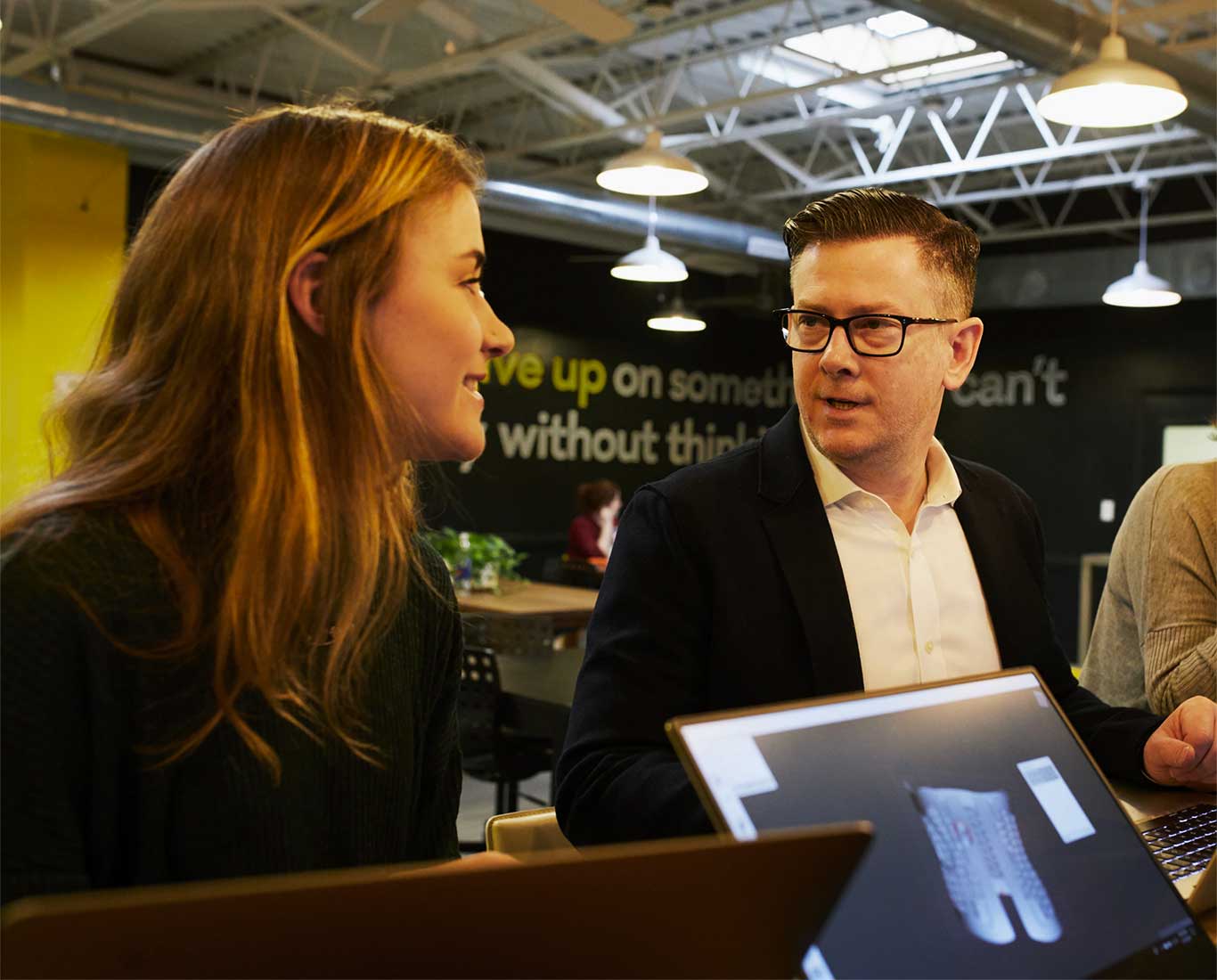 Understand the Benefits
DealerBuilt Partnership
Grow your business faster, with exposure to more than 500 of the country's leading dealers and dealer groups
Select the secure integration option that best meets our joint clients' needs

The DealerBuilt API, a web service that enables integration partners to read and write sales, service, customer, and accounting data in real-time
Scheduled batch data exports via FTP at the required frequency

Two programs available to support your objectives

Our Integration Partner Program offers inclusion in the DealerBuilt Partner Network Directory and access to API documentation and Partner Support
In addition to the benefits above, our Channel Partner Program includes reseller opportunities and offers additional visibility through DealerBuilt sales and marketing channels
Join Our Partner Network
Is your company interested in exploring a partnership with DealerBuilt? Help enable forward-looking dealers to build a best-in-class tech stack:
Real-time API interfaces or scheduled batch exports of data
Partner documentation and support
DMS integration and channel partner opportunities