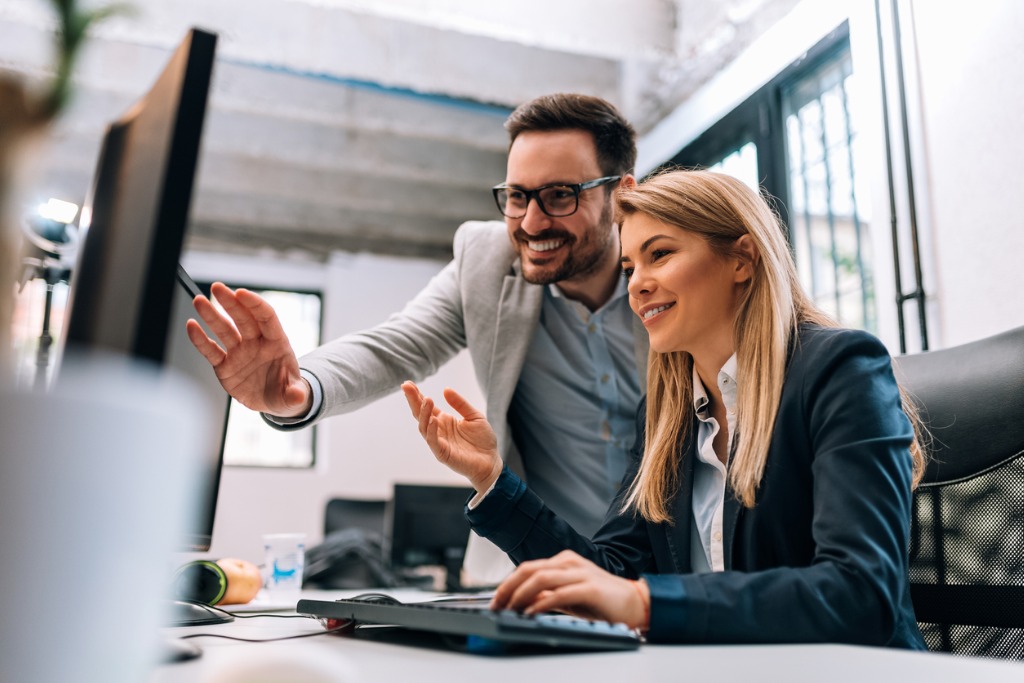 Learn why Reynolds clients are switching to
DealerBuilt's ceDMS Platform
At DealerBuilt, our mission is to empower each client to realize their unique vision for their dealership. We accomplish this through our personal, dealer-centric approach to doing business and LightYearTM, our highly-customizeable, enterprise-class ceDMS (customer experience DMS) platform.
With no third-party integration fees, a wide range of customer experience tools built right into our platform, flexible reporting, and simple Windows-based navigation, it's easy to understand why Reynolds clients are switching to DealerBuilt – learn more below.
| Top Reasons Why Dealers are Switching from Reynolds to DealerBuilt | | |
| --- | --- | --- |
| 1. No Third-Party Integration Fees & Freedom to Use Best-in-Class Dealer Tech | Both you and your third-party vendors pay hefty ongoing fees to exchange your own data with your other software, and pricing and policies that favor other Reynolds products discourage use of better third-party solutions. | DealerBuilt doesn't charge third-party integration fees and you always own and control your own data – our lack of fees and flexible integration platform eliminate barriers to leveraging your other preferred best-in-class technologies. |
| 2. Built-in Customer Experience Tools | Creating a modern, mobile-enabled customer experience requires investing in other Reynolds or third-party tools, adding cost and, in some cases, resulting in a less-than-seamless experience for customers and employees. | Core solution includes a range of customer experience tools – online appointment scheduling, mobile check-in and payment, video and photo-enabled MPIs, and more – eliminating the cost of licensing separately. |
| 3. Flexible Reporting That Delivers the Insight You Need | Limited by Report Generator – you can't always access the fields you need or combine them the way you want, making it difficult to get answers out of your data. | Flexibility to use and connect any data points in the system to customize and build sophisticated real-time reports, ensuring you have the insight you need. |
| 4. More Efficiently Learn & Navigate the System | More siloed navigation and data access translates into extra clicks and rekeying of data in order to view information across departments, making everyday tasks less efficient, details harder to find, and the system more challenging for new staff to learn. | Unmatched ability to quickly drill into details and navigate effortlessly between sales, service, and accounting information saves time, plus Windows-based navigation comes naturally to users, even new employees. |
| 5. True Partnership with Dealer Clients | It's easy to feel like "just a number" or that you don't have a voice, and some experience a lack of transparency regarding fees, contract end dates, or auto-renewal clauses that can be frustrating. | With dedicated account managers, an accessible executive team, and a long history of close collaboration with dealer clients, DealerBuilt is known for our personal, dealer-centric approach to doing business. |
---
We moved to DealerBuilt after 35 years with a major DMS. DealerBuilt's flexibility, value, open integration with other systems, and centralized accounting function were key reasons for our change.

Eric Gosch
Owner, Gosch Auto Group
---
Meet your DealerBuilt Team
See exactly what our users are saying about DealerBuilt. Read more of our reviews on Capterra.
Exceptional support when needed. Works very well and with ease.

Scott S.
Parts Department Manager
Schedule a Meeting with DealerBuilt
Find out why DealerBuilt is relied upon by forward-looking automotive dealers and dealer groups for our enterprise-class ceDMS. Complete the form below to schedule a meeting with our team.